Campus Ambassodors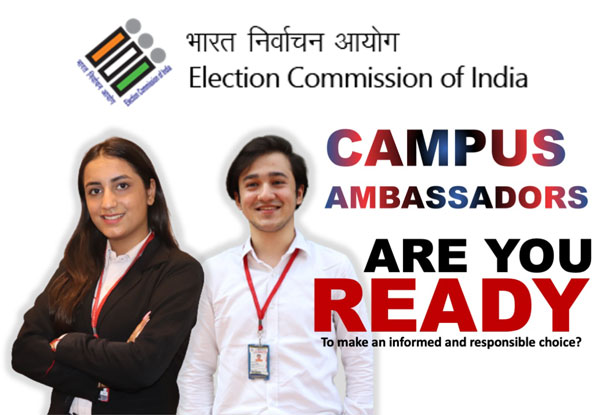 The Election Commission of India (ECI) is leaving no stone unturned to encourage people to register for Voter's Card and come out of homes and cast their votes.
ECI has launched many initiatives to ensure maximum participation of all eligible voters. The Commission has launched voter awareness campaigns in many folds. Further, in a first-of-its-kind initiative, the EC has reached out to Higher Education- Institutions to help educate and inform the voters.
Fairfield Institute Of Management & Technology (FIMT) , New Delhi with the Election Commission Of India has appointed CAMPUS AMBASSADOR to carry voter awareness, SVEEP activities and motivational messages.
The Brand Ambassadors of Fairfield Institute Of Management & Technology, New Delhi were announced in the Youth Voter Festival which was organized at the FIMT Campus on 22nd September 2021 by the Hon'ble Dr. Naveen Aggarwal, IAS, DM/DC (South West) and Smt. Anupama Chakraborty, SDM. In his address to the students & Staff Members Dr. Aggarwal emphasized on the Election Commission of India tagline 'No voter to be left behind' is to ensure that each and every eligible voter irrespective of his or her economic status, class, caste or profession understands the importance of his or her vote.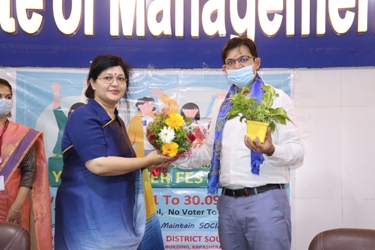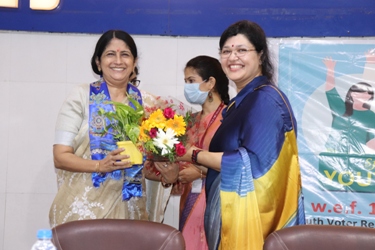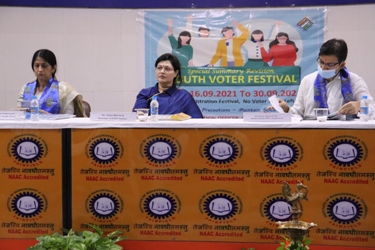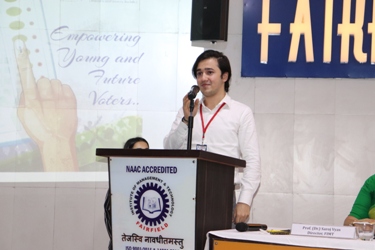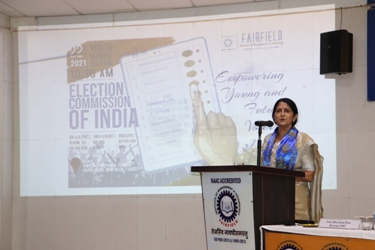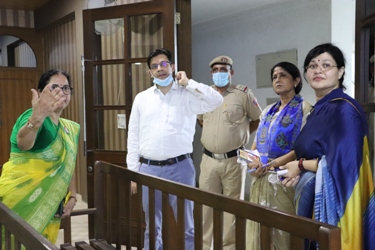 Download
Form6 (Hindi)
and
Form6(English)